Charlie's
WESTERN MARYLAND RAILWAY
<![if !supportEmptyParas]> <![endif]>
                        <![if !vml]>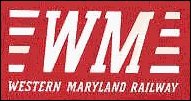 <![endif]>                                                                                          <![if !vml]>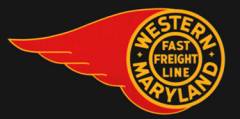 <![endif]>    
<![if !supportEmptyParas]> <![endif]>
<![if !supportEmptyParas]> <![endif]>
CONTACT ME
<![if !supportEmptyParas]> <![endif]>
Home  |  N-Scale Layout  |  The Road To Paradise  |  Thomas In Baltimore  |  CSX Photos  |  MTA-Marc Photos
Western Maryland Photos  |  My Favorite Web Pages & Links  |  Carpenter Family Photos |  Contact Me
<![if !supportEmptyParas]> <![endif]>
<![if !supportEmptyParas]> <![endif]>
<![if !supportEmptyParas]> <![endif]>
Let me know what you think!
<![if !supportEmptyParas]> <![endif]>
Do you share my interest in Model Railroading or the Western Maryland Railway? Comment on my web pages, photos or lead me to your web pages or photos. I will be happy to add you to my links page. Please get in touch.
<![if !supportEmptyParas]> <![endif]>
<![if !supportEmptyParas]> <![endif]>
E-mail Addressmailto:chill4wm@comcast.net
<![if !supportEmptyParas]> <![endif]>
<![if !supportEmptyParas]> <![endif]>
<![if !supportEmptyParas]> <![endif]>
Home  |  N-Scale Layout  |  The Road To Paradise  |  Thomas In Baltimore  |  CSX Photos  |  MTA-Marc Photos
Western Maryland Photos  |  My Favorite Web Pages & Links  |  Carpenter Family Photos  |  Contact Me
<![if !supportEmptyParas]> <![endif]>
<![if !supportEmptyParas]> <![endif]>
<![if !supportEmptyParas]> <![endif]>
<![if !supportEmptyParas]> <![endif]>
<![if !supportEmptyParas]> <![endif]>
<![if !supportEmptyParas]> <![endif]>
<![if !supportEmptyParas]> <![endif]>