Charlie's
WESTERN MARYLAND RAILWAY
<![if !supportEmptyParas]> <![endif]>
                        <![if !vml]>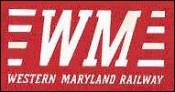 <![endif]>                                                                                                     <![if !vml]>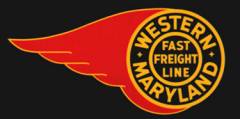 <![endif]>    
<![if !supportEmptyParas]> <![endif]>
<![if !supportEmptyParas]> <![endif]>
N-SCALE LAYOUT
<![if !supportEmptyParas]> <![endif]>
Home  |  N-Scale Layout  |  The Road To Paradise  |  Thomas In Baltimore  |  CSX Photos  |  MTA-Marc Photos
Western Maryland Photos  |  My Favorite Web Pages & Links  |  Carpenter Family Photos |  Contact Me
<![if !supportEmptyParas]> <![endif]>
<![if !supportEmptyParas]> <![endif]>
These pictures were taken with the old digital camera. The camera is a Fujifilm 3800 set on the 1M setting (1280x960) but I will compare the higher resolution in the future. I am using just the ambient light in the basement some with flash and some without, the camera is mounted on a tripod.
<![if !supportEmptyParas]> <![endif]>
I now have a Canon Rebel Xti and will try to take some new pictures soon.  Click on the pictures for a larger view.
<![if !supportEmptyParas]> <![endif]>
This page last updated: 4/15/2007
<![if !supportEmptyParas]> <![endif]>
<![if !supportEmptyParas]> <![endif]>
<![if !vml]>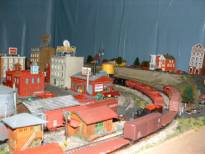 <![endif]>          <![if !vml]>
<![endif]>          <![if !vml]>
<![endif]>
<![if !supportEmptyParas]> <![endif]>
<![if !supportEmptyParas]> <![endif]>
<![if !vml]>
<![endif]>          <![if !vml]>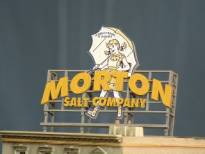 <![endif]>          <![if !vml]>
<![endif]>
<![if !supportEmptyParas]> <![endif]>
<![if !supportEmptyParas]> <![endif]>
<![if !vml]>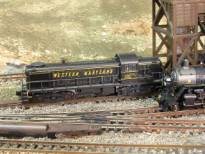 <![endif]>          <![if !vml]>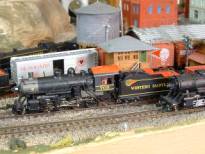 <![endif]>          <![if !vml]>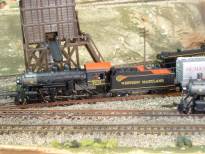 <![endif]>
<![if !supportEmptyParas]> <![endif]>
<![if !supportEmptyParas]> <![endif]>
<![if !vml]>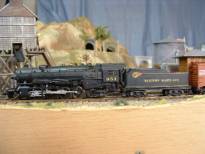 <![endif]>          <![if !vml]>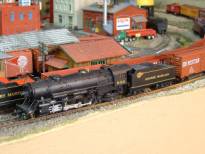 <![endif]>          <![if !vml]>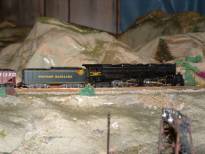 <![endif]>
<![if !supportEmptyParas]> <![endif]>
<![if !supportEmptyParas]> <![endif]>
<![if !vml]>
<![endif]>          <![if !vml]>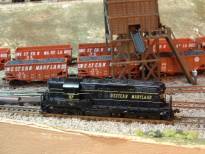 <![endif]>          <![if !vml]>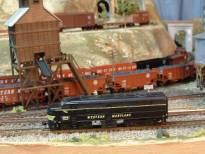 <![endif]>
<![if !supportEmptyParas]> <![endif]>
<![if !supportEmptyParas]> <![endif]>
<![if !vml]>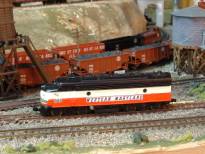 <![endif]>          <![if !vml]>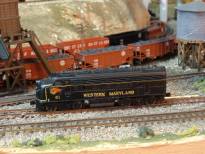 <![endif]>          <![if !vml]>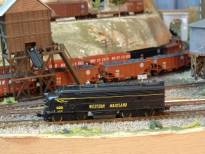 <![endif]>
<![if !supportEmptyParas]> <![endif]>
<![if !supportEmptyParas]> <![endif]>
<![if !vml]>
<![endif]>          <![if !vml]>
<![endif]>          <![if !vml]>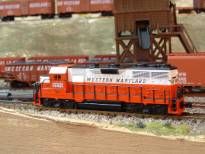 <![endif]> 
<![if !supportEmptyParas]> <![endif]>
<![if !supportEmptyParas]> <![endif]>
<![if !vml]>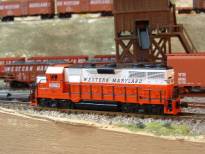 <![endif]>          <![if !vml]>
<![endif]>          <![if !vml]>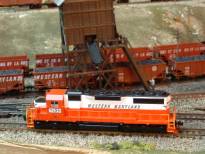 <![endif]>
<![if !supportEmptyParas]> <![endif]>
Charlie's Western Maryland Roster
<![if !supportEmptyParas]> <![endif]>
<![if !supportEmptyParas]> <![endif]>
<![if !supportEmptyParas]> <![endif]>
Home  |  N-Scale Layout  |  The Road To Paradise  |  Thomas In Baltimore  |  CSX Photos  |  MTA-Marc Photos
Western Maryland Photos  |  My Favorite Web Pages & Links  |  Carpenter Family Photos  |  Contact Me
<![if !supportEmptyParas]> <![endif]>